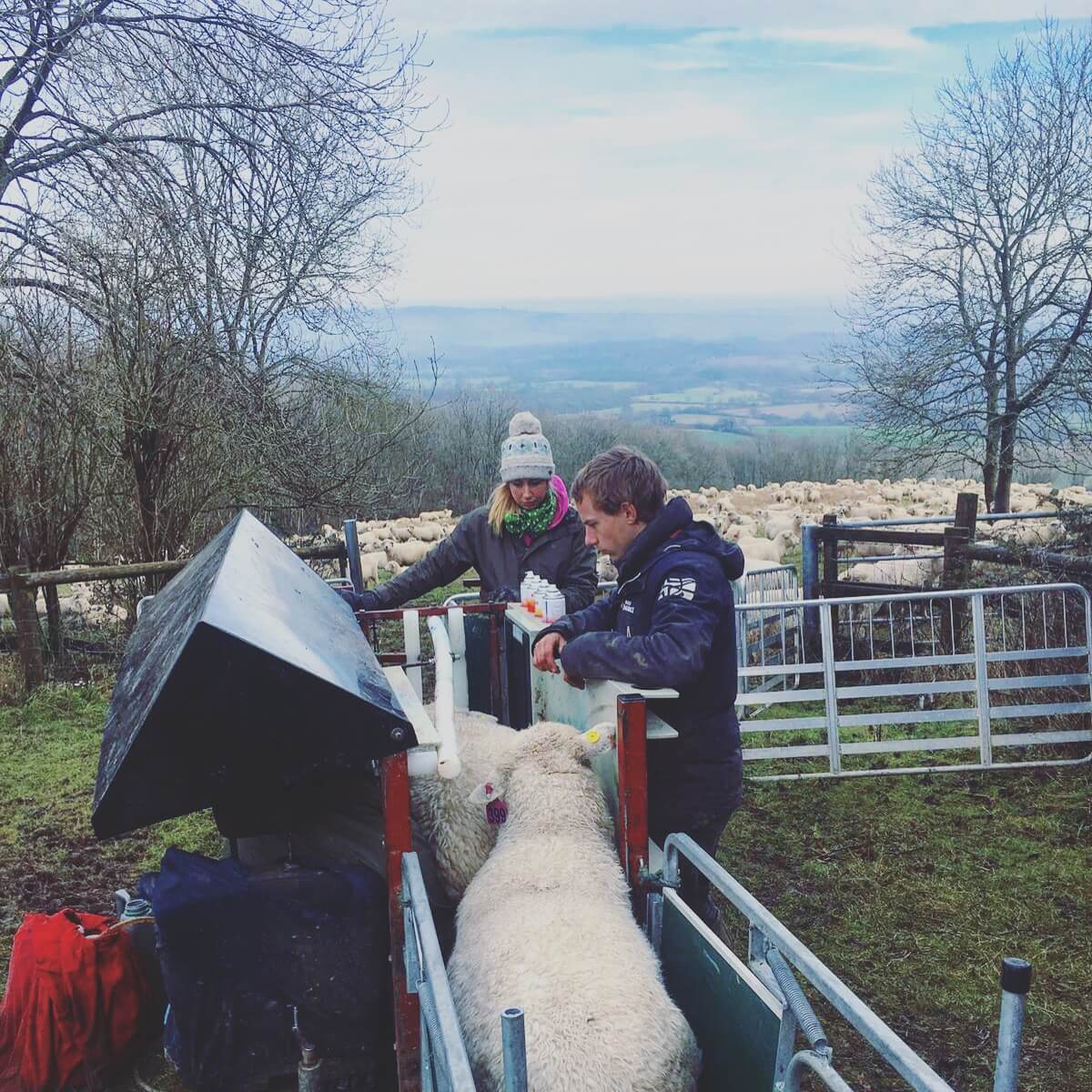 Twins? single? triplets? (…..quads?) scanning the ewes, first year at Cocking Hill!
We've been very busy this February. Grass is scarce and typically always a hard month for farming. There is some positive news though…we've scanned our ewes, and it went really well!
We scanned at an average of 183% (…the boys did their job!), with a great twinning rate and hardly any triplets of quads. For us, as we lamb everything outdoors, it is crucial that we don't have two many triplets or quads, as we have to foster them onto the ewes with singles – and it just makes things a bit tricky.